Rozalie Jerome
President & Executive Director, Holocaust Remembrance Association
National Director, March of Remembrance Texas
Raised in a conservative Jewish home, Rozalie is the child of Holocaust survivors rescued by Christians in Hungary. She has firsthand experience with the effects of transgenerational trauma and the healing that comes through honest discussion and reconciliation. Her family's challenging history has compelled her to play a significant role in healing relationships between Jews, Christians, and our G-d.
Rozalie has extensive entrepreneurial experience in multiple businesses and organizations, as well as a strong background in public relations and motivational speaking. Her exceptional understanding of interfaith dynamics and cultural differences gives her valuable insights for collaborative initiatives and team-building. Generating creative ideas is her specialty – ingenuity is her middle name!
Rozalie and her husband Mitch are the Founders of The Crossover Project, and The Healing Room in Kingwood, Texas, as well as producers and co-hosts of "The Crossover" TV show, which airs worldwide in English, Spanish, and Russian.
Mitchell Jerome
Vice-President, Holocaust Remembrance Association
Together with his wife Rozalie, Mitch co-founded the Holocaust Remembrance Association. He also helped establish The Crossover Project, a non-profit organization formed to promote greater understanding of the differences and similarities between Jewish and Christian customs, history, and theology, with the ultimate purpose of disarming prejudice and intolerance. In addition, Mitch serves as CEO and President of Senior Source Insurance, LLC, a business designed to help seniors maneuver through the Medicare health maze.
Mitch values people and is happiest in the role of serving others. That quality is what makes him an outstanding leader. He actively supports his visionary wife in multiple projects. Together, Mitch and Rozalie have a history of pioneering various initiatives to promote education, understanding, and reconciliation, specifically within the Judeo-Christian community.
Stephen Ege
Treasurer, Holocaust Remembrance Association
Project Manager, Holocaust Garden of Hope
Stephen Ege holds a B.S. in Chemical Engineering with a Master's in Business Administration. He recently retired from Chevron Phillips Chemical Company in Kingwood, Texas. His work career spans assignments as a field production engineer in oil and gas, a refinery operations engineer, and a lead process design and start-up engineer for petrochemical plants in the U.S. and the Middle East. Experienced in serving in the capacity of financial officer or advisor for other organizations, Steve currently is a Board Member and Treasurer of the Holocaust Remembrance Association, as well as Project Manager for the Holocaust Garden of Hope.
Steve has a taste for adventure and enjoys mastering the details of new challenges.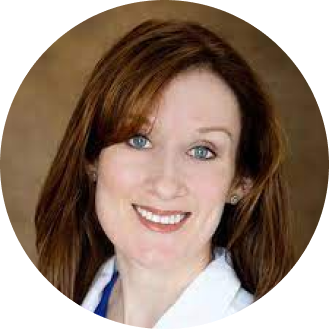 Rachel Towns, M.D.
Director at Large, Holocaust Remembrance Association
Dr. Towns is a third-generation descendant of Holocaust survivors. She was instrumental in having her Aunt Agi, an Auschwitz survivor, share her traumatic story publicly for the first time at Creekwood Middle School. This event profoundly impacted Agi, Dr. Towns, and the lives of the students who had the privilege to hear the story first-hand.
Dr. Towns' heart has always been to serve and help others which motivated her to become a physician specializing in obstetrics and gynecology at Care For Women in Kingwood, TX. She continues to sensitize hearts on the issues of the Holocaust as the director-at-large with the Holocaust Remembrance Association. One may also find her dancing in her spare time!
Bethel Watt
Office Manager/Volunteers Coordinator/Special Events Coordinator
Raised in a God-loving, community-active, large farming family, Bethel never lacked for work or entertainment. She was born mobilizing projects and events, as well as leading teams. As an adult she naturally rose to leadership and management positions wherever she was employed. Always the entrepreneur, she opened her own business and directed it for nine years prior to retiring to care for her elderly mother. During that time, she managed to assist two friends in restructuring and growing their businesses.
Upon meeting Rozalie, Bethel volunteered her skills and fell in love with HRA18's people and mission. She currently holds the positions of Office Manager, Volunteer Coordinator, and Events Coordinator. Her spare time is spent with her family and her mini-farm, complete with goats, chickens, and a garden.
Joan Smith
Webmaster/Graphics
Joan joined The Crossover Project team in 2019 and successfully navigated the preparations for the March of Remembrance Texas at Texas A&M University in the capacity of office administrator. Rozalie stretched Joan's horizons commensurate with her passion for learning; Joan now handles all the graphics for The Crossover Project and HRA18 – web design, logos, communications, as well as blog writing.
Joan holds a B.S. in Business Administration and has worn multiple hats over the years; her background includes computer drafting, customer service in the insurance industry, and property management. She even manages to find time to substitute teach once a month.
Happiest when serving others, Joan volunteers at her congregation and at the local V.A. clinic, in addition to serving as a mentor for Cy-Fair ISD. She also enjoys her role as proprietor of a bed and breakfast for two Chihuahuas.
Tana Deshayes
Member of the Holocaust Remembrance Association Core Team
Tana Deshayes holds a B.S. in Chemical Engineering from the University of Houston. Tana retired from corporate America in 2019 after over twenty years in the oil and gas industry.
Experienced in commercial contracts and negotiations, Tana supports the Holocaust Remembrance Association with contract writing, development planning, and fundraising. Tana has a love for learning about the Jewish roots of her Christian faith, and desires to "sensitize hearts to the issues of the Holocaust."
Tana also serves as president of the 4word: Houston local chapter and has a passion for teaching, encouraging, and mentoring women in the workplace. She serves with diligence and careful attention to detail, which she seasons with her ready sense of humor.
Mariel Rocha-Narvaez
Research Assistant for Social Media and Projects
Mariel joined the HRA18 social media and special projects team in October 2020. Her passion, media savvy and leadership have led to significant growth in the online fundraising and awareness campaigns. Mariel holds a degree in US-Business from Texas A&M and is currently studying Mathematical Finance at the University of Houston.
Mariel grew up in a third world country and was not aware of the Holocaust and its atrocities. After immigrating to the United States, the film The Boy in the Striped Pajamas sparked a desire in Mariel to learn more. A subsequent visit to
the United States Holocaust Memorial Museum proved to be an unforgettable experience.
Mariel loves adventure and is one of very few people who can boast of having been volcano-boarding on an active volcano (Cerro Negro in Leon, Nicaragua)!