Mitchell Jerome
Chairman of the Board, Holocaust Remembrance Association
Together with his wife Rozalie, Mitch co-founded the Holocaust Remembrance Association. He also helped establish The Crossover Project, a non-profit organization formed to promote greater understanding of the differences and similarities between Jewish and Christian customs, history, and theology, with the ultimate purpose of disarming prejudice and intolerance. In addition, Mitch serves as CEO and President of Senior Source Insurance, LLC, a business designed to help seniors maneuver through the Medicare health maze.
Mitch values people and is happiest in the role of serving others. That quality is what makes him an outstanding leader. He actively supports his visionary wife in multiple projects. Together, Mitch and Rozalie have a history of pioneering various initiatives to promote education, understanding, and reconciliation, specifically within the Judeo-Christian community.
Rozalie Jerome
President & Executive Director, Holocaust Remembrance Association
Director, March of Remembrance Texas
Raised in a conservative Jewish home, Rozalie is the child of Holocaust survivors rescued by Christians in Hungary. She has firsthand experience with the effects of transgenerational trauma and the healing that comes through honest discussion and reconciliation. Her family's challenging history has compelled her to play a significant role in healing relationships between Jews, Christians, and our G-d.
Rozalie has extensive entrepreneurial experience in multiple businesses and organizations, as well as a strong background in public relations and motivational speaking. Her exceptional understanding of interfaith dynamics and cultural differences gives her valuable insights for collaborative initiatives and team-building. Generating creative ideas is her specialty – ingenuity is her middle name!
Rozalie and her husband Mitch are the Founders of The Crossover Project, and The Healing Room in Kingwood, Texas, as well as producers and co-hosts of "The Crossover" TV show, which airs worldwide in English, Spanish, and Russian.
Mariel Rocha-Narvaez
Treasurer, Holocaust Remembrance Association
Mariel joined the HRA18 social media and special projects team in October 2020. Her passion, media savvy and leadership have led to significant growth in the online fundraising and awareness campaigns. Mariel holds a degree in Business from Texas A&M and is currently studying Mathematical Finance at the University of Houston.
Mariel grew up in a third world country and was not aware of the Holocaust and its atrocities. After immigrating to the United States, the film The Boy in the Striped Pajamas sparked a desire in Mariel to learn more. A subsequent visit to
the United States Holocaust Memorial Museum proved to be an unforgettable experience.
Mariel loves adventure and is one of very few people who can boast of having been volcano-boarding on an active volcano (Cerro Negro in Leon, Nicaragua)!
Mary Newton
Secretary, Holocaust Remembrance Association
Mary says Holocaust history came to her at age of ten, as she watched the documentary The World at War, and the images of the Jewish victims were unforgettable. Her immediate reaction was strong, "it should not have happened!" Two years later, she met a Holocaust survivor in a store, and then later became acquainted with her and many others as she volunteered at the Holocaust Museum Houston.
Now she has joined the Holocaust Remembrance Association's Board of Directors, and says, "I am delighted to be working on the Holocaust Garden of Hope project. The garden will be designed to educate visitors about the Holocaust in a welcoming and reflective green space for all ages, especially children – our future generation. Some may believe that children are too young to understand the Holocaust, but I did."
Stephen Ege
Project Manager, Holocaust Garden of Hope
Stephen Ege holds a B.S. in Chemical Engineering with a Master's in Business Administration. He recently retired from Chevron Phillips Chemical Company in Kingwood, Texas. His work career spans assignments as a field production engineer in oil and gas, a refinery operations engineer, and a lead process design and start-up engineer for petrochemical plants in the U.S. and the Middle East. Experienced in serving in the capacity of financial officer or advisor for other organizations, Steve is the founding Treasurer of the Holocaust Remembrance Association, and is now Project Manager for the Holocaust Garden of Hope.
Steve has a taste for adventure and enjoys mastering the details of new challenges.
Jeff Craig
Director at Large, Holocaust Remembrance Association
Wendy Craig
Director at Large, Holocaust Remembrance Association
My name is Wendy Craig and I am a 5th grade Bilingual Science and Social Studies teacher. I work for Conroe ISD. I have an Undergraduate Bilingual Education degree from Texas Woman's University and an Education Masters degree from Sam Houston State University. While at Sam Houston State University I was awarded the Outstanding Student Award for the department of Education. I believe in the power of education, children who receive high quality education are able to reach their potential and be the leaders of the future. I am in the field of education because it is one of my passions. I believe I have been called by G-d to be an Educator. My future goal is to continue my doctoral studies in the field of education and continue to make a difference in the lives of children.
Chris Parker
Director at Large, Holocaust Remembrance Association
Chris is a longtime Lake Houston Area volunteer. She earned her Bachelor of Science from Stephen F. Austin State University and is a licensed Property and Casualty and Life Health Agent. She is currently a trainer in the insurance field. Chris, her husband Jason and their daughters, Payton and Sheridan, reside in Kingwood.

Her community involvement includes participating in the Humble ISD Community Leadership Academy, Leadership Lake Houston, Precinct 4 Citizens Police Academy, PTA Board at Deerwood Elementary, Delegate to Council of PTA's, and National Charity League. She is a board member for Mother's Against Cancer, Committee Member at the Clubs of Kingwood, Mighty Mustang Military Marching Band Mom, and a Creekwood Colt Band Mom. Chris is also a FamilyTime Woman of Achievement volunteer and Evelyn Walter Award for Excellence winner.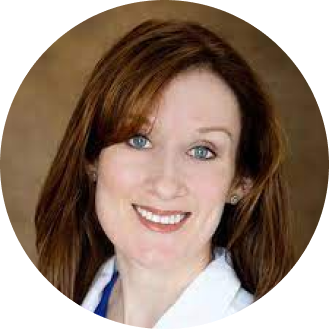 Rachel Towns, M.D.
Director at Large, Holocaust Remembrance Association
Dr. Towns is a third-generation descendant of Holocaust survivors. She was instrumental in having her Aunt Agi, an Auschwitz survivor, share her traumatic story publicly for the first time at Creekwood Middle School. This event profoundly impacted Agi, Dr. Towns, and the lives of the students who had the privilege to hear the story first-hand.
Dr. Towns' heart has always been to serve and help others which motivated her to become a physician specializing in obstetrics and gynecology at Care For Women in Kingwood, TX. She continues to sensitize hearts on the issues of the Holocaust as the director-at-large with the Holocaust Remembrance Association. One may also find her dancing in her spare time!
Susie Wolf
Director at Large, Holocaust Remembrance Association
Susie Wolf is a native Houstonian, who's earned a B.A. from Rice University and holds a Master's in Biblical Studies and Psychology as well as an M.S. in Applied Gerontology. She is an adjunct faculty member at Belhaven University and Chaplain through Marketplace Chaplains USA. 
Trained as a Classical Pianist, Susie began her studies at Rice University as a piano performance major. Today she ministers in music in healthcare settings including M. D. Anderson Hospital. She has led worship and recorded original worship songs and piano instrumental. Susie has served in non-profit management and donor development for 35 years in organizations including Star of Hope Mission and Somebody Cares America/Int'l.
Susie has worked with a vast array of people throughout her years of ministry from children to the elderly. She has served on Missions teams from Central America, New Zealand to Israel; Berlin to Belgium and in recent years to the Ukraine where she's traced her father's family.